Check out the Awesome reviews made by
TechTablets and
MW Informática Say
The world's most powerful pervert ever let you unexpected minipc (super devil test)
"The best Mini PC I've reviewed to date"! 
MOREFINE S500+ 2.5' HDD Hardward Installation Tutorial
Official Promotional Video

The AMD Ryzen 9 5900HX Processor is the most powerful CPU in a mini-PC. With 8 cores and 16 threads, it ensures seamless multitasking and lag-free switching while you work.Upgradable RAM and SSD can enhance the speead of open, software loading, and files loading. The AMD Radeon™ / Vega 2100 MHz GPU with 8 Compute Units provides serious graphics processing power to easily handle the demands of complex design software, UHD video editing and playback, or light gaming.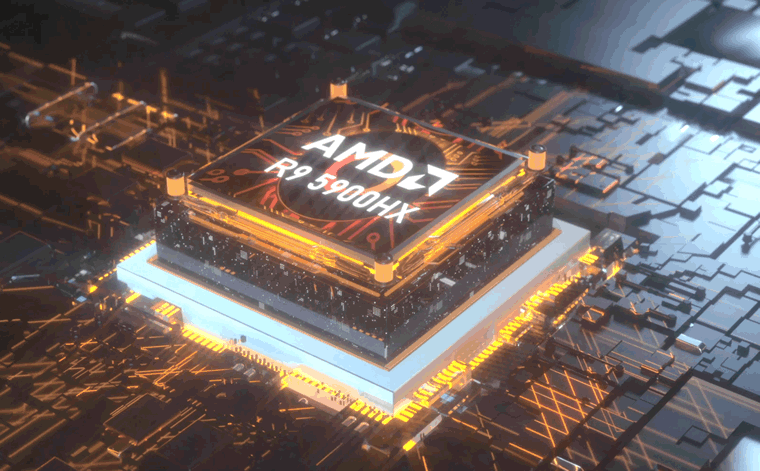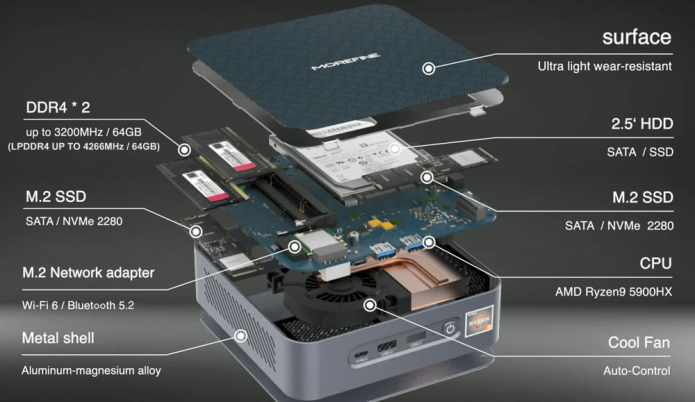 Based on advanced thermal modeling and simulation followed by real-world testing, we designed a professional-grade, pure copper heatsink equipped with dual heat pipes, and we selected high-thermal-conductivity (12W/mK) thermal compound to efficiently cool the system while preserving the small size.

Combined with our new intelligent "tidal cooling system"and a large-diameter low-noise fan, the S500+ provides efficient thermal dissipation and intelligent fan speed control to allow for peak operation when you need it, and reduced noise and power consumption under normal use. Our system ensures the CPU temperature remains safe, resulting in a stable system without crashes or"blue screens of death" when your PC is working hard. Fan speed and power consumption profiles can be controlled from the BIOS, which allows for efficient heat management while maintaining excellent noise control.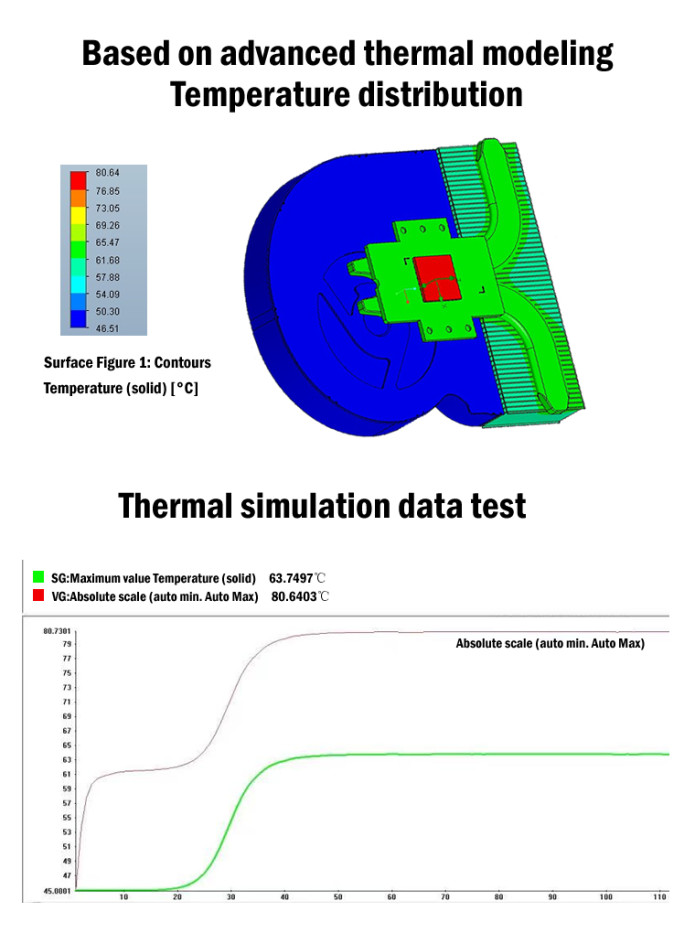 The S500+ provides a large array of connectivity and expandability options both inside and out.
There are 6 "regular" USB ports (type-A), including two USB 3.2 Gen. 2 ports and four USB 2.0 ports to connect hard drives, scanners, cell phones, keyboards, and countless other peripherals.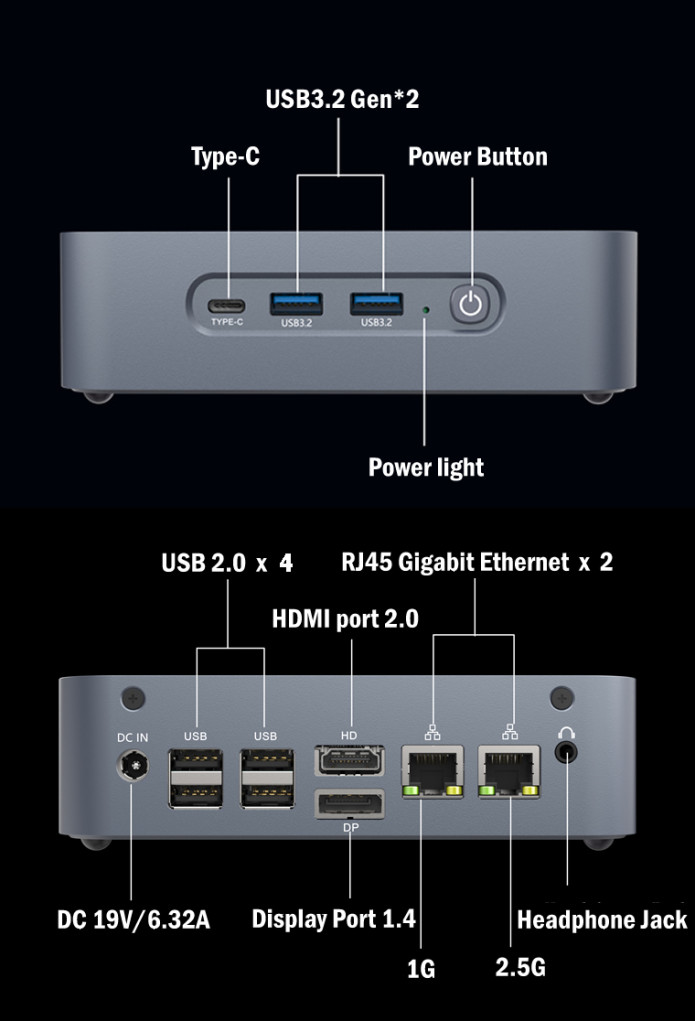 One USB type-C port provides even more versatility:
USB 3.2 Gen. 2 data transfer at 10 Gbps
 Video output supports 4K 60Hz display
15W (5V @ 3A) USB power delivery / fast charging to quickly recharge your phone or power other peripherals, like a small monitor.
You can power the S500+ by USB-C instead of the AC adapter (requires a 20V5A USB-C  power supply, not included)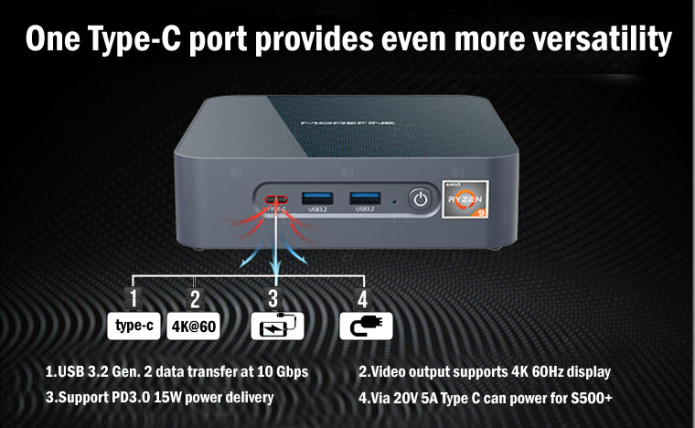 Bluetooth 5.2 provides transmission distance up to 300 meters and speeds up to 2 Mbps.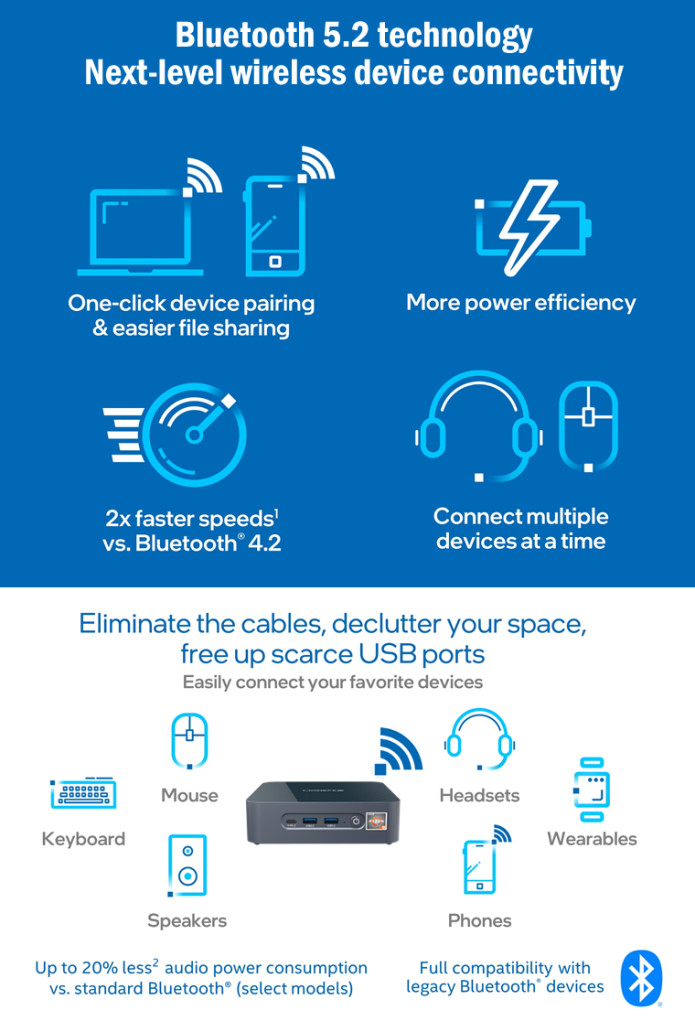 Dual high-speed Gigabit ports, supporting up to 2.5 Gbps, meet the needs of even the most demanding applications and users.
Integrated Wi-Fi 6, powered by the Intel AX200 radio and 2x2 MU-MIMO antennas, allows up to 2.4 Gbps wireless transmission rate and includes technology to perform better in areas with other interfering networks. With Wi-Fi 6, you can enjoy faster and more stable wireless links anytime, anywhere.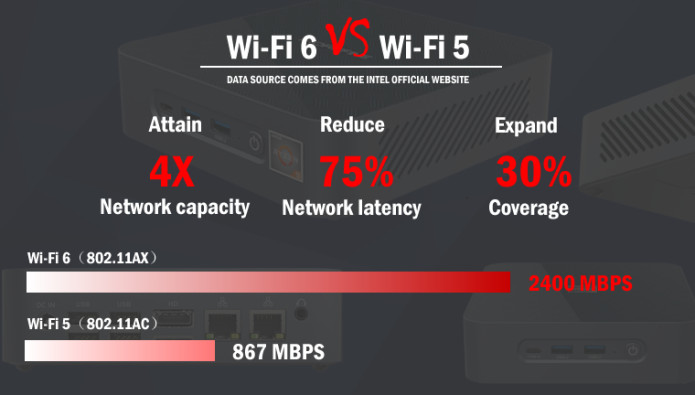 Triple hard drive design: Dual M.2 2280 slots provide access to the highest-speed NVMe storage, and there's additionally a built-in 2.5" HDD bracket for mass storage using SATA.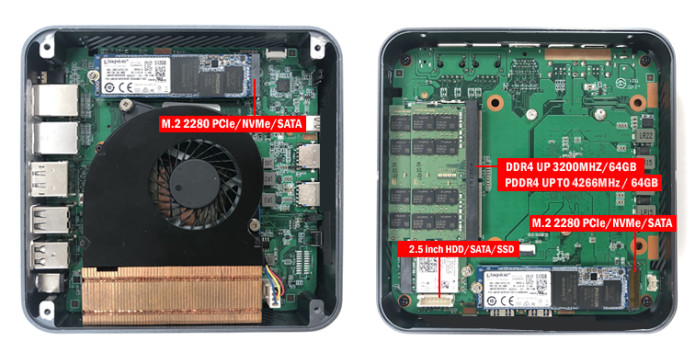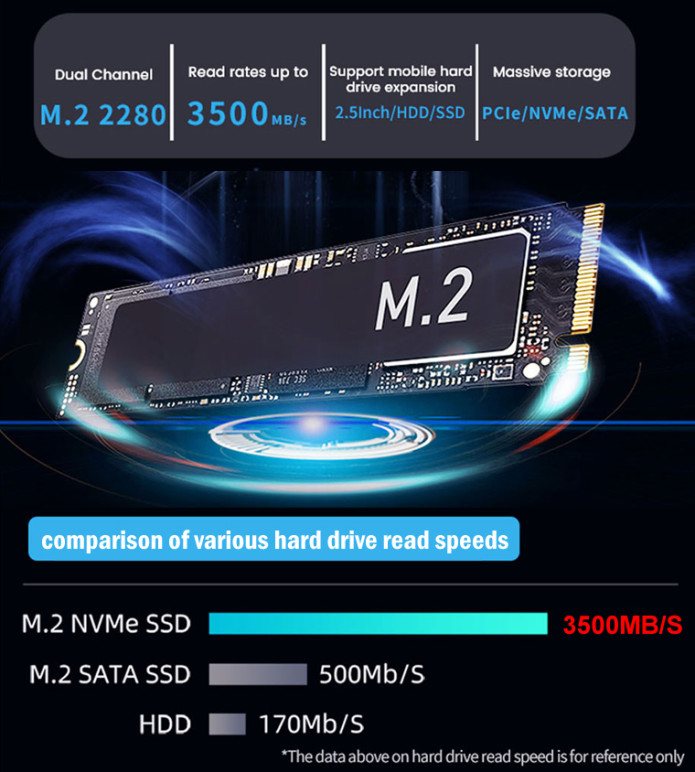 If you have really intense needs, or concerns about future needs, you can connect an external video card using an M.2-to-PCIe adapter (not included).

S500+ With three video output interfaces—HDMI 2.0, DP 1.4, and USB type-C—you can drive three independent 4K 60Hz displays for extreme productivity. With the help of other adapters (not included), it's even possible to connect more than three displays to improve your work efficiency, or you could use the HDMI 2.0 output with a 120Hz display.
making the S500+ an excellent choice for POS, digital signage, kiosks, and surveillance monitoring.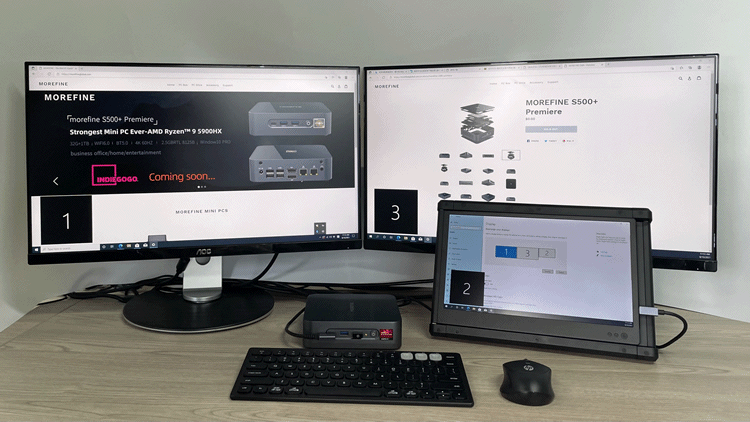 At just 149 x 145 x 40 mm, the ultra-compact size of the S500+ saves more space on your desk, making it perfect for any office or home.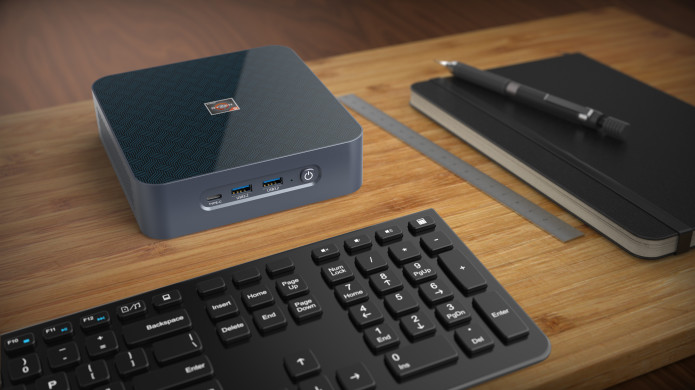 the S500+ can easily be mounted on the back of a VESA-compatible TV or monitor to save even more space. (VESA bracket,Non-standard)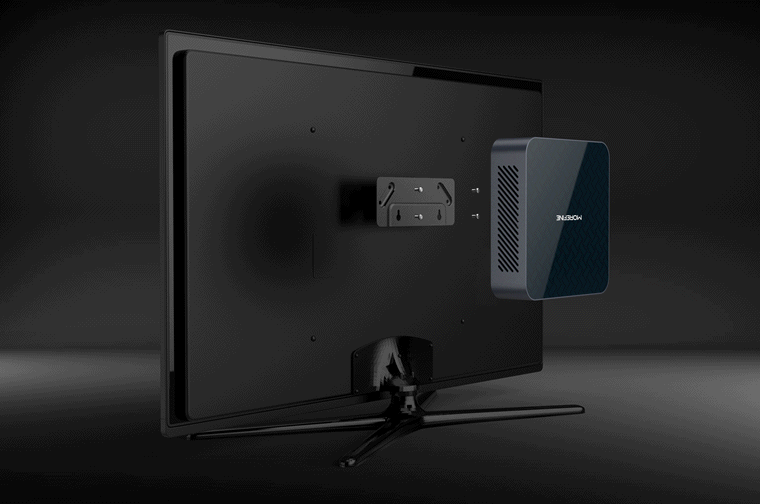 To make sure everything keeps running smoothly even under the highest load, our 120-watt power adapter ensures the machine has a stable power supply. The high-quality, durable, and lightweight power supply will support your S500+ and anything you can do with or connect to it, like charging your phone, backing up your data to an external hard drive, and scanning documents at the same time.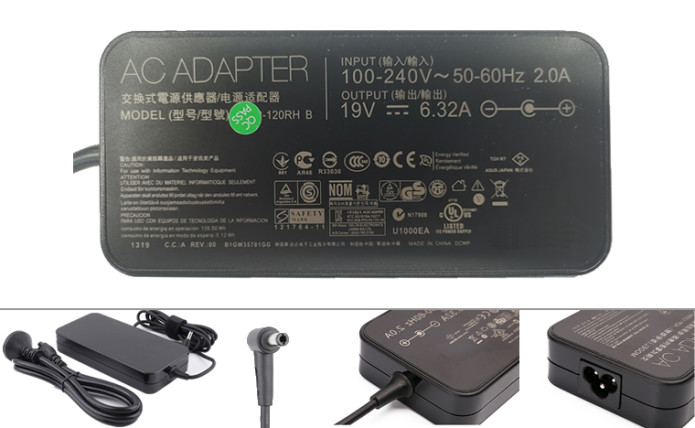 The body is made of a high-strength, lightweight aluminum-magnesium alloy, making the S500+ sturdy but avoiding unnecessary weight. The top panel is designed with a wear-resistant mirror finish, which shows off the unique design and craftsmanship while preventing scratches.


The S500+ works with Windows 10 and meets the requirements for the upcoming Windows 11 release, as well as Ubuntu 20.04 LTS and other recent Linux distributions.
Our BIOS lets you set the CPU TDP and other parameters. However, nonexpert should be carefull using BIOS.


With the flexibility to choose and use your own monitors and M.2 storage or peripherals, plug in half a dozen USB devices up to USB 3.2 Gen 2 and USB-C, connect to your 2.5 Gbps Ethernet LAN or Wi-Fi 6 network, and sync all your Bluetooth 5.2 or earlier peripherals, the MOREFINE S500+ with the AMD Ryzen 9 5900HX can do almost anything.
If you're interested in a better gaming experience, the S500+ will refuse lag and heat-induced slow-downs;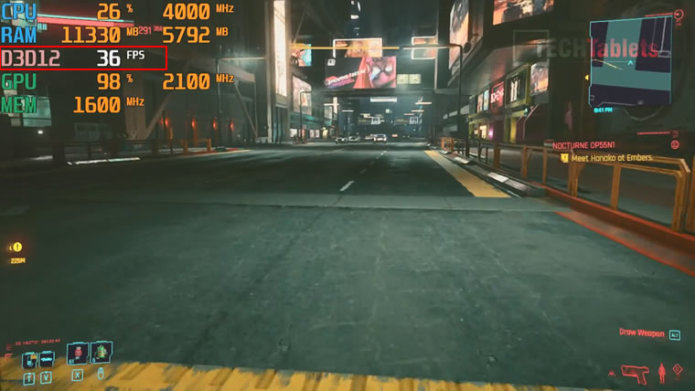 If you're editing video, you'll love that the smooth operation lets the machine get "out of the way" for you to maximize your creativity.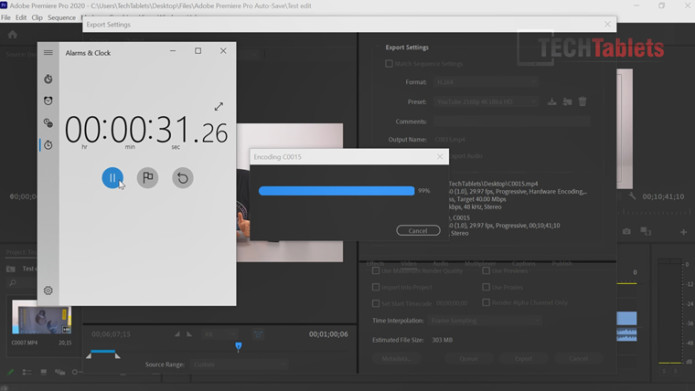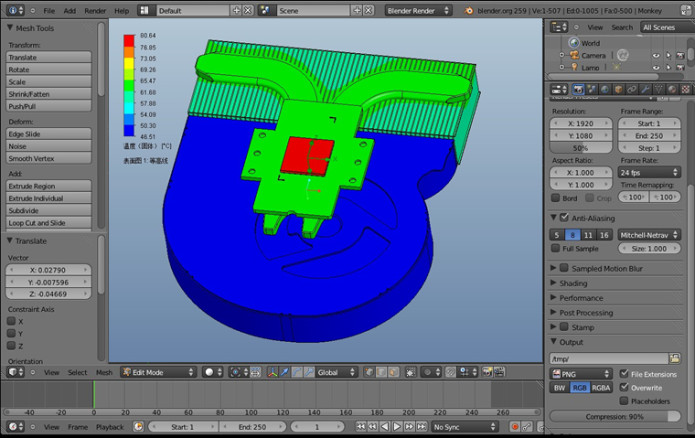 In the Office, the S500+ is your right-hand assistant, handling meetings easily, even with an HD webcam, Bluetooth 5.2 headset, and all the unique backgrounds or filters you desire, plus multiple 4K displays will keep all your spreadsheets, code, or other information just a glance away.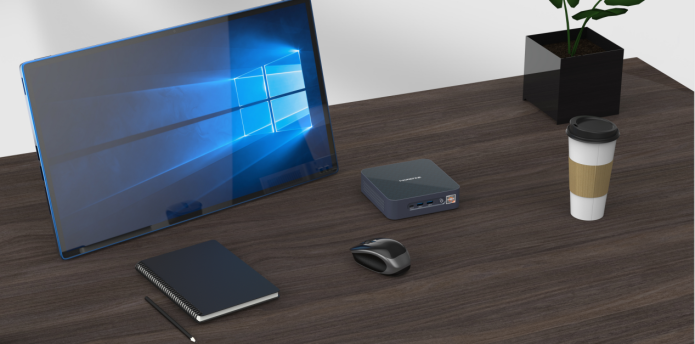 S500+Benchmark Testing